YUKEN PV2R34-76-136-FREAA MODELS
Need a CAD or 3D Model?
PV2R34-76-136-FREAA YUKEN Double Vane Pump
category
Hydraulic Vane Pump
YUKEN PV2R34-76-136-FREAA SPECIFICATIONS
YUKEN

PV2R34-76-136-FREAA

JAPAN

CE ISO

Negotiation

contact us

standrd package

5-7 workdays

T/T,Western Union

60 pcs
Qishun Industrial Manufacture Co.,Limited.2020-07-10 09:46:19

Welcome to my shop! Glad to serve you! Please send your question!
YUKEN PV2R34-76-136-FREAA Product Description
Product Description
Acting distributor YUKEN series of hydraulic products, including vane pump, variable displacement plunger pump, hydraulic pump, plunger pump, stack valve, pressure control valve, electromagnetic relief valve, solenoid directional valve, pressure reducing valve, throttle valve, hydraulic valve, hydraulic motor, electro-hydraulic proportional control valve, pressure valve, flow valve, directional valve, proportional valve, stack valve, etc. Add valves, cartridge valves, hydraulic accessories and hydraulic circuit design. The company's products are widely used in packaging machinery, injection molding machinery, rubber machinery, hydraulic machinery, die-casting machinery, plastic machinery, construction machinery, machine tools, forging machinery and walking machinery and other original genuine goods, a large number of spot supply.
Welcome new and old customers call inquiry, inventory low price sales
Japan's original oil research YUKEN vane pump, the stock type is as follows:
PV2R1-6-L-RAA-43 PV2R1-8-L-RAA-43 PV2R1-10-L-RAA-43
PV2R1-12-L-RAA-43 PV2R1-14-L-RAA-43 PV2R1-17-L-RAA-43
PV2R1-19-L-RAA-43 PV2R1-23-L-RAA-43 PV2R1-25-L-RAA-43
PV2R1-31-L-RAA-43 PV2R1-6-F-RAA-43 PV2R1-8-F-RAA-43
PV2R1-10-F-RAA-43 PV2R1-12-F-RAA-43 PV2R1-14-F-RAA-43
PV2R1-17-F-RAA-43 PV2R1-19-F-RAA-43 PV2R1-23-F-RAA-43
PV2R1-25-F-RAA-43 PV2R1-31-F-RAA-43 PV2R2-41-L-RAA-41
PV2R2-47-L-RAA-41 PV2R2-53-L-RAA-41 PV2R2-59-L-RAA-41
PV2R2-65-L-RAA-41 PV2R2-41-F-RAA-41 PV2R2-47-F-RAA-41
PV2R2-53-F-RAA-41 PV2R2-59-F-RAA-41 PV2R2-65-F-RAA-41
PV2R12-31-33-F-REAA-4222 PV2R12-19-41-F-REAA-4222
PV2R12-31-47-F-REAA-4222 PV2R12-8-33-F-REAA-4222
PV2R23-65-116-F-REAA-41 PV2R24-47-184-F-RAAA-31
PV2R24-47-136-F-RAAA-31 PV2R3-76-L-RAA-31
PV2R3-94-L-RAA-31 PV2R3-116-L-RAA-31 PV2R3-76-F-RAA-31
PV2R3-94-F-RAA-31 PV2R3-116-F-RAA-31 PV2R4-136-L-RAA-30
PV2R34-76-136-F-REAA-31 PV2R4-153-L-RAA-30
PV2R4-184-L-RAA-30 PV2R4-200-L-RAA-30 PV2R4-237-L-RAA-30
PV2R4-136-F-RAA-30 PV2R4-153-F-RAA-30 PV2R4-184-F-RAA-30
PV2R4-200-F-RAA-30 PV2R4-237-F-RAA-30

Features of Japan's original oil research YUKEN vane pump:
1, use the frequency of the shaft and piston structure to rotate, and low noise is the characteristic of the hydraulic motor.
2, the starting torque is large, the speed is low, the stability is good, and run smoothly at lower speed.
3. Patented flat compensation and oil pan, reliability, no leakage; Piston, piston ring seal cover, with high volumetric efficiency;
4. The roller bearings of crankshaft and connecting rod have very high mechanical efficiency.
5, reversible rotation direction, output shaft allows a certain axial force and radial force.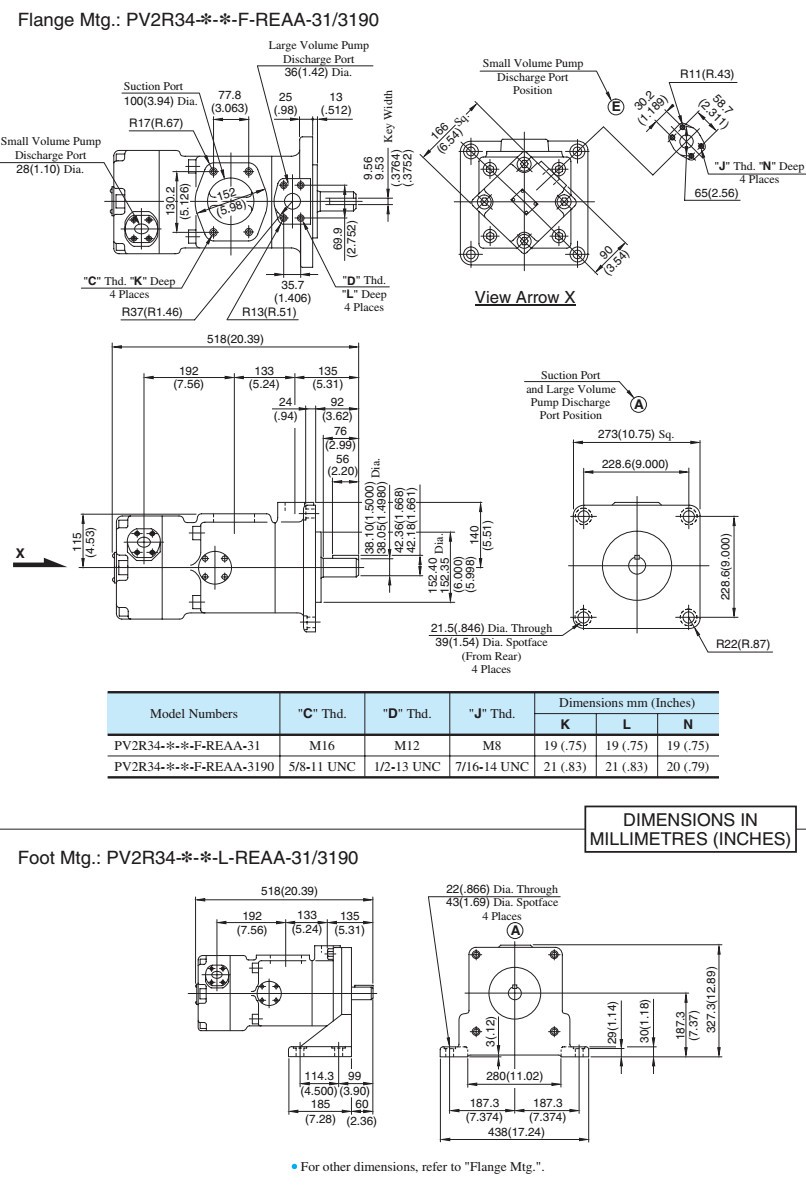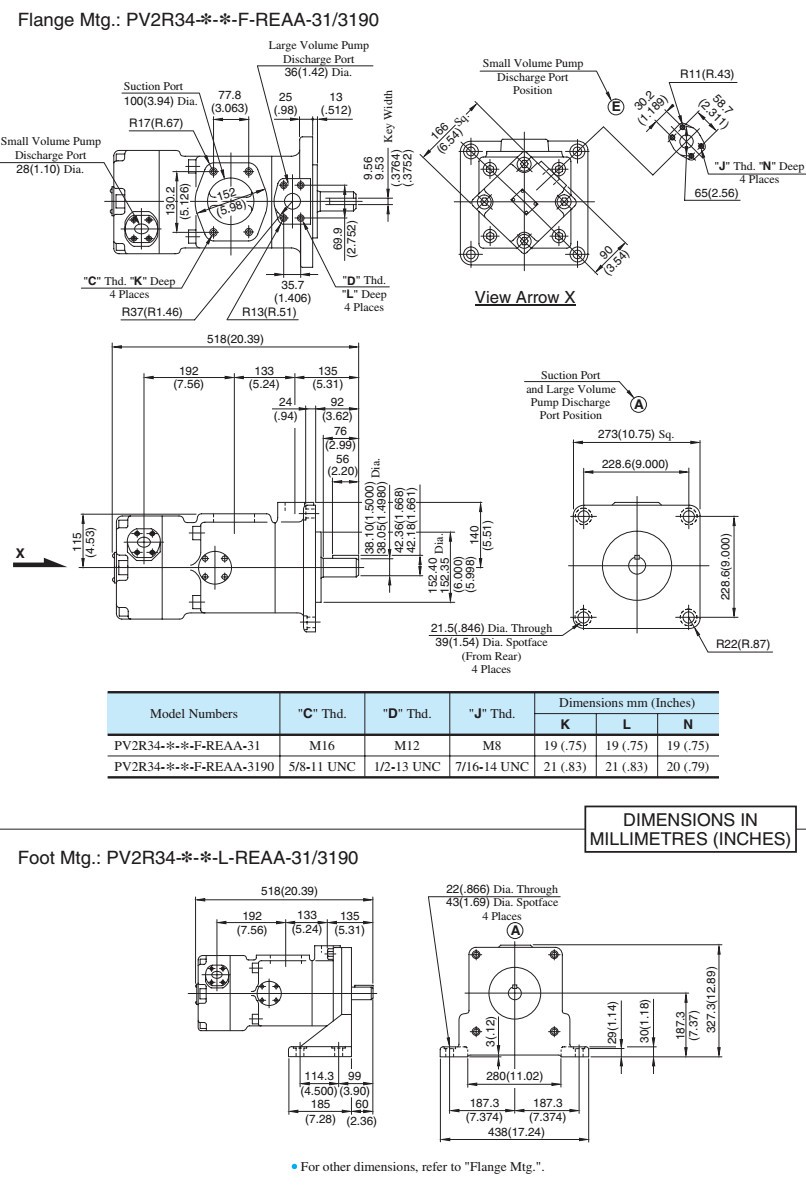 Qishun Industrial Manufacture Co.,Limited is your best, safest & quickest partner to buy Hydraulic components. You just send us the part number or you tell us the brand and sepcification you are looking for, we'll make the quotation for you asap.
Contact Us

Qishun Industrial Manufacture Co.,Limited.

Address

Qishun Industrial Manufacture Co.,Limited.

Phone(Working Time)

+86-15336261501

Fax

86-88686677
Hydraulic Vane Pump CATEGORIES
Customers Who Viewed YUKEN PV2R34-76-136-FREAA Also Viewed